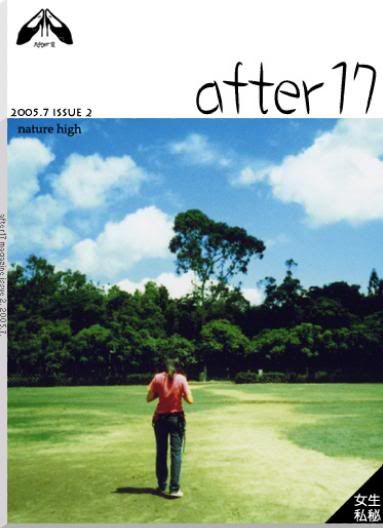 I stumbled upon the after17 webzine link yesterday on a random web-browsing spree and clicked on it. I was a little interested because of the webzine's title "after17," as Cheer Chen had also named one of her 2005 singles "after 17." And what do you know, I'm pretty sure the title of the webzine is actually based on Cheer's song "after 17" because the editor enjoy the song very much ("Sentimental Kills" actually pops up a couple of times on the page dividers too wahaha) ^_^
After the first issue finally finished downloading & opened up, a unexpected & wonderful song came up - my little airport's
"my little fish"! After my attempt to read traditional Chinese (yuck yuck I'm a simplified girl :P), I believe nicole from the wonderful Hong Kong indie pop duo
my little airport provides the background music for every issue. How awesome. What's even more cool is that most of the bg songs are never released demos by nicole - making the after17 webzine even more special to read.
And so, I took a look at each issue. after17, like many other webzines, mainly focuses on expressing art through pictures. Most of the issues have sections that focus on individual female photographers' pictures & lives, and the other fun thing is that after17 also have a section focusing on indie music in China/HK/Taiwan with sample songs even, which made me super happy. So check them out! Even if you can't read Chinese, the featured pictures are beautiful, and the music is awesome.
From after17's
PhotoBlog
:
"After 17 webzine launched its first issue in June 2005. Based on the conception of documenting the changing accompany the growing up of teenage girls, their approaches of precieving things. Focusing on the expression of young female's inner world and lifestyle. Assembling female photographers, Illustrationists, designers, music makers and life-enjoy masters national and international wide as the total female contributors team, aims at promoting female creative culture, indie music,natural and healthy life attitude."
http://www.after17magazine.com/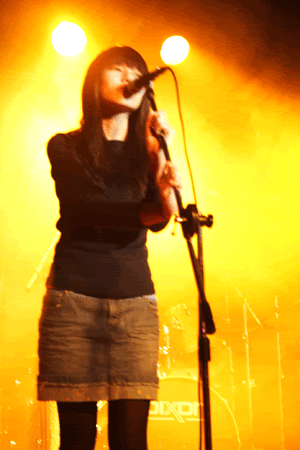 Webzine music provided by nicole@my little airport
Issue 1:
my little fish
music/lyrics/arrangement/vocals/backing vocals/keyboards by nicole
guitar/mixing/recorded by 傑@22cats
Issue 2:
no more little girl (home demo version)
music/lyrics/vocals/guitar/mixing/recorded/producted by nicole
Issue 3:
washide
music/arrangement/vocals/backing vocals/piano/all programming by nicole
editing/mixing/mastering/recorded by 傑@22cats
produced by nicole@my little airport
Issue 4:
dolly and bb will not wake up anymore (home demo version)
music/lyrics/arrangement/vocals/guitar/mixing/recorded/produced by nicole
Issue 5:
no piano demo (home radio version)
music/lyrics/arrangement/vocals/backing vocals/guitar/mixing/recorded/produced by nicole
Issue 6:
my little banana_sisters_demo
vocal: jackie & ming ming
gtr: nicole / backing
vocal: mum & dogs